While hotel operators are well aware of occupancy and groups, their lobby retail is the last thing to come to mind when dealing with a full house.
Here at Tradavo, we see this all of the time - "Can you please rush our pantry order? Our market was hit pretty hard last weekend and we are all wiped out". While we are happy to do this, it is costly and time consumptive for both parties involved.
Wouldn't you like to save time and money, and also have a fully-stocked pantry at all times?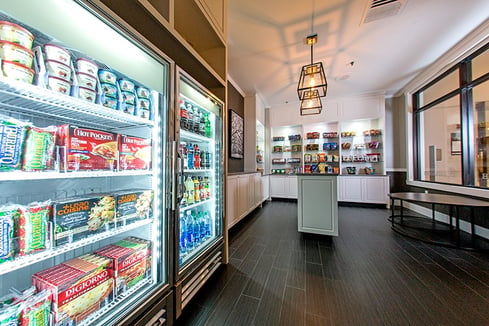 Here are a few tips:
1) When looking at previous occupancy numbers to schedule resources, plan ahead for your lobby retail as well - make sure inventory levels are up.
2) Managed Pantry with Visuality CheckoutTM takes care of re-ordering for you - no need to take your mind away from your full house to worry about making sure your pantry is fully stocked.
3) Don't forget that a Tradavo-managed pantry enhances RevPAR through revenues generated by lobby retail. With Tradavo on your side, turn your great profit into a fantastic profit!
____________________________________________________________
Are you ready to increase sales?

____________________________________________________________