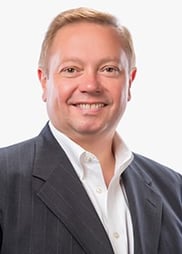 We are pleased to present the first in a series of interviews: Four Key Questions. Hannah Walters, Senior Marketing Manager of Tradavo will ask hospitality leaders to express their views on the industry, with a focus on operations.
Our first interview is with Mark Hemmer, CHA and Chief Operating Officer of Vesta Hospitality. Mark is responsible for the overall daily operations of all properties in the company's portfolio. Specific areas of focus include revenue generation, quality service levels, profitability and associate retention and training.
Established in 1996, Vesta Hospitality is a fully integrated hotel development and hospitality management company based in Vancouver, Washington. Offering a complete range of services, including hotel management, hotel development and purchasing, Vesta Hospitality leverages its team's more than 100 years of combined experience to drive maximum profitability.
Thank you for your time, Mark!
---
Hannah: What is the strategic direction of Vesta, and how has that changed in the 20+ years of operations (Northwest Hospitality Group & Vesta Hospitality)?
Mark: Our mission statement says it all: Great Teams, Great Experiences, Great Results. Vesta has always been and always will be an entrepreneurial organization. That is the culture of the company throughout. Over the years we have managed to define more clearly who we are and what we want: clean, well maintained hotels that offer excellent customer service to the guests we serve. We strive to provide great experiences and great results for all those who touch Vesta whether they be our team members, our vendor partners, or our investors. Sounds good but it takes a lot of work to achieve this!
In terms of growth we have a greater interest in bigger full service hotels than ever before. This is where the opportunity is in today's market.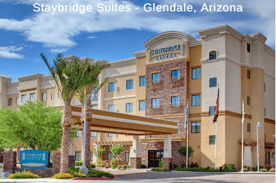 Hannah: What are your biggest operational challenges?
Mark: Staffing and the upward pressure on wages is the single biggest challenge I have today. Finding people who want to do the work we do in hospitality is difficult because job seekers have so many other options available today. We have to look hard to find people with a service frame of mind who are happy to do the job needed. Then there is the wage issue. Many states in which we operate have significantly increased minimum wage recently. Absorbing increases as much as 25% means we have to be creative and efficient in the operation! Applying available technology is helping us with this mission!
Hannah: How has your retail strategy changed, and what is the value of your retail stores?
Mark: I have a story I love to tell about the change in our retail operations when Tradavo was a new partner of ours years ago. I happened to be at our Renaissance hotel the week the team was converting to the Tradavo system. On day two I approached a long time front office team member and inquired as to how it was going. She thought for a minute and said "Guests used to come down, purchase a Pepsi and Doritos spend $7-8 dollars and complain about it. Now they purchase sea salt encrusted caramels, power bars and other things, spend $20 dollars and are happy!"
Having the right offerings displayed in the right place in the right way dramatically improved our retail operations!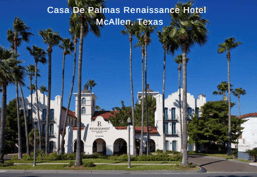 Hannah: What are your plans for the future and what is your outlook on the hospitality industry over the next three years?
Mark: We are cautiously optimistic, but are always looking for a hotel with great potential where our ability to operate efficiently and effectively can add tremendous value.
---
Learn more about how Tradavo can help YOUR Market or Pantry improve retail operations and profitability!