Gain more product exposure and increase sales!
FEATURES:
• One eBlast with a landing page
• One Merchant Featured Product Promotion
• Full Package (includes one eBlast w/landing page + one Merchant Featured Product Promotion)
TRADE SHOWS:
Become part of our invitation-only, industry trade show sponsorship!
Tradavo is the voice for preferred vendors within the hotel industry and would love to help you gain product exposure through
corporate-based trade shows.
We provide our unique customers with your:
• Swag (T-shirts, hats, bracelets, etc.)
Corporate level is always looking for the next best thing in the hotel industry - especially when it comes to satisfying guests food and
beverage needs. Showcasing your brand at these trade shows to industry experts can lead to placement in lobby retail stores all around the
U.S.
You also have the option of participating in a post-show sample box program. In order to increase brand awareness, after each trade show, we will send out a complimentary sample box to attendees that sign up for one during meet and greets at the Tradavo booth.
This program gives vendors the opportunity to showcase their best products and allows trade show attendees the opportunity to try products that may be otherwise overlooked in Merchant.
Cost of sample box is calculated by dimensional weight + shipping costs.
Contact us now to secure sponsorship for the 2020 conferences and trade shows Tradavo will be attending:
Remington Hotels Conference
Stonebridge Companies Conference and Trade Show
Vesta Hospitality Conference and Trade Show
Concord Hospitality Conference and Trade Show
Benchmark Global Hospitality Conference and Trade Show
Wyndham Hotels & Resorts Conference and Trade Show
LOCAL EVENT SPONSORSHIP:
This is your chance to mix and mingle with decision makers within the hospitality industry!
Tradavo will be putting together local events throughout the Denver area where vendors can enjoy some drinks and good company. These local events will allow vendors to promote products and network with hoteliers in a more comfortable setting.
*Cost is based on bar tab - all bar tabs will be split between attending vendors and Tradavo.
---
RECENT PROGRAM PERFORMANCE
The following vendor took advantage of our marketing promotion program for the month of October (2018).
The vendor was interested in increasing sales for a specific product. The Tradavo marketing department created a landing page with product details and sent out an eBlast to our customers with the landing page link.
The results for the month of October compared to the three months prior to October are as follows: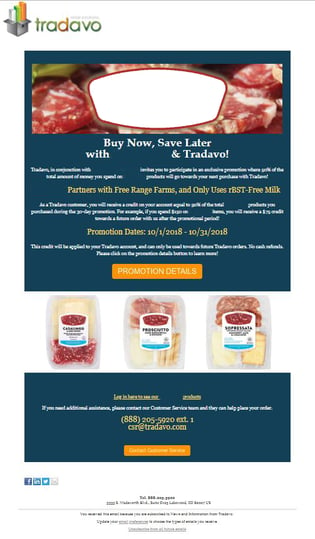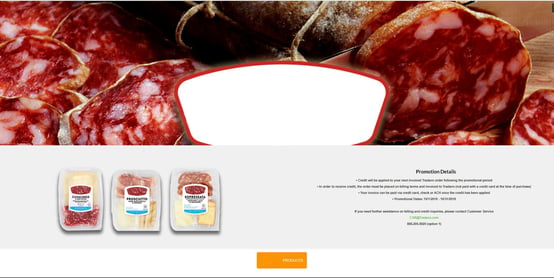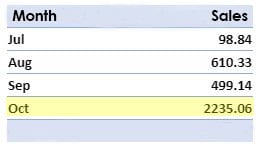 If you're interested in promoting your product(s) and
would like more information, please feel free to reach out
to
marketing@tradavo.com.