Thank you for your interest in Tradavo. The following has been provided in order for you to better understand who we are and what we do as a Company.
Items included on this page:
• Introducing Tradavo
○ Tradavo Core Values and Principles
• Products and Services
• Performance Reviews
• Press Releases
○ Upcoming Press Releases
• Videos
• FAQ's
• Additional Information
○ Our Customers
○ Target Audience
○ Examples of Our Work
○ Awards
○ About Bobby Martyna (article featured in Hotel Executive)
To learn about how Tradavo can unlock the value in your lobby, please visit Tradavo.com. If you'd like to schedule an interview with our CEO, Bobby Martyna, or invite him as a guest writer in your magazine or eBook, please reach out to Ronai Rivera at marketing@tradavo.com or call (303) 481-2956.
---
INTRODUCING TRADAVO
Tradavo unlocks the value in hotel lobbies by enabling a significant revenue stream for owner/operators and creating a memorable lobby destination for guests. Hotel lobby retail, operated by hotel associates, can be a big win for guests and owners -- or can deliver only marginal value when underutilized and not properly managed. Bringing extraordinary value exclusively to the hotel and lodging industry since 2006, Tradavo deploys proven solutions to:
Create, design and/or optimize lobby retail stores to reflect brand voice, destination and guest profile
Increase TRevPAR through creative visual merchandising, category management, product selection, and pricing
Reduce hotel labor and streamline operations through technology, logistics and best practices
Serving over 2,000 hotels throughout North America, Tradavo enables success for owner/operators across brands and independents, from midscale through luxury.
TRADAVO CORE VALUES & PRINCIPLES
TRADAVO CORE VALUES & PRINCIPLES
"Unlock The Value In Your Lobby"
Innovation
Tradavo strives to continuously innovate and add value to our Managed RetailTM services by ensuring we are always one step ahead of industry trends while utilizing the most up-to-date technology and best practices.
Adaptability
We, as a team, pride ourselves on our ability to adapt to industry and workplace changes as quickly and efficiently as possible and are always prepared to communicate and promote a positive outlook throughout each innovative phase.
Delivery
Tradavo was built on its ability to deliver exemplary products and services while holding ourselves to the highest standard of quality, customer service and value. As a company, we aim to continuously exceed our customers' expectations and set the bar for excellence within the industry.
Commitment
With our Managed RetailTM solutions, Tradavo is committed to providing complete visibility and real time analysis that allows us to make sure our customers are driving the highest possible value out of their retail operations.
---
PRODUCTS AND SERVICES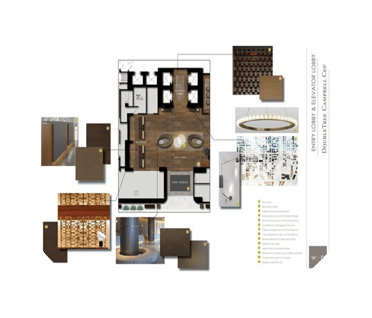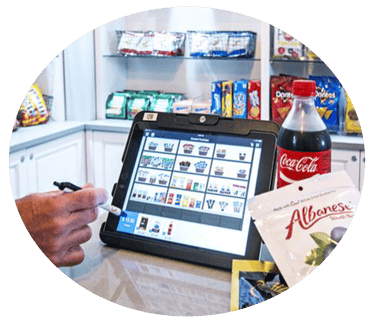 A&D (Architecture and Design) and Managed RetailTM are the services Tradavo provides its customers. Although Managed RetailTM can be offered independently, it usually incorporates at least some elements of A&D. It is most helpful to think of these services as two steps in the same process.
Furthermore, VisualityTM gives Tradavo the complete visibility, insight and real time analysis that enables our team to remotely manage hoteliers' retail operations. Essentially, VisualityTM enables the automation of Managed RetailTM.
---
PERFORMANCE REVIEWS
You can download our current case studies

HERE.
---

Managed Retail™ (click to download)
UPCOMING PRESS RELEASES

Tradavo Veteran's Day Event
---
VIDEOS
We are Tradavo video:
IRR video:
---
FAQs
What is Tradavo?
Tradavo is a special market retail services company that has created a powerful online marketplace to bring retailers, distributors and manufacturers together on one online platform to do business. We have built a network of qualified, local and national distributors and offer their wide assortment of food, beverage and sundry items on our easy to use online ordering platform.
Tradavo's ordering platform allows managers to order their inventory from multiple distributors via one online interface with one invoice to reconcile, and centralized customer service instead of faxing and calling distributors or going off site to shop at wholesale clubs and grocery stores.
Tradavo pulls together hundreds of distributors, puts all their products online in an easy to navigate format, and ships products directly to the property for free! One site, one order, free shipping! Tradavo makes supplying a retail operation a fast and easy, one-stop solution.
Is Tradavo a distributor?
No. We are a special market retail services company that has negotiated advantageous pricing and terms with a variety of distributors to offer the products managers need in one place with all the convenience of online ordering.
All shipments come directly from the individual distributors with preferred terms such as low ordering minimums and free delivery as negotiated by Tradavo on behalf of our clients. Most products are shipped UPS/FedEx. Ice cream and frozen foods are delivered by qualified local distributors.
What kind of properties do you serve?
Tradavo serves all special market retailers - any small format retail operation that functions within a non-retail industry. For example, hotel pantries are a small convenience store that functions within the hotel industry. We also service campground stores, general stores, front end retail needs, corporate break rooms and client appreciation needs, pharmacies, and concession stands.
Can I get a catalog of products and/or your price list?
Tradavo is a truly paperless company! From our product offering to our invoicing, everything is done online. So the best way to evaluate our products and pricing is to register for a free account, log in and check out the Ordering Platform in real time. Click here to see an overview of categories and popular products.
What types of products does Tradavo currently offer?
Tradavo partners with 80+ local and national distributors to offer the widest assortment of convenience style retail inventory including: wholesale snacks, candy, ice cream, frozen foods, sundries, and travel items. We are adding categories and products regularly and specialize in products most often carried by markets, pantries, gift shops, and convenience stores.
Do you offer a billing program?
Yes! Many of our clients are management companies and franchise owners who prefer billing. Tradavo offers a billing option to all major chains and partnered corporate groups. Like everything else we do, registering for this program is online, fast and easy, and can be done instantly when placing your first order. Independent retailers must submit a credit application for approval.
What types of minimums are required?
Tradavo has negotiated extremely low minimums with its distribution partners. Minimums vary by category and range from $25 for non-perishable food items to $200 for products requiring special delivery processes such as ice cream and frozen food products. Mechanical Servants line of Convenience Valet sundries, single-serve OTC products, and convenience items now offers a low $75 minimum with flat rate shipping and $150 minimum for free shipping.
How does the free shipping work?
Once the ultra-low free-shipping minimums are met, shipping is 100% free. Guaranteed. Mechanical Servants offers flat rate shipping options with lower minimums for small properties who cannot meet the $150 minimum for free shipping.
Can we have more than one account for our property?
Yes. We encourage each user who places orders for your property to have their own account to make order tracking and invoice reconciliation simpler for both us and you. To request additional accounts, you can either:
1. Log in to an active account. Select Account then Add/Edit User.
OR
2. Complete a registration form for additional users, and we will get the additional users set up for you.
---
ADDITIONAL INFORMATION
OUR CUSTOMERS
Here are some of our current customers: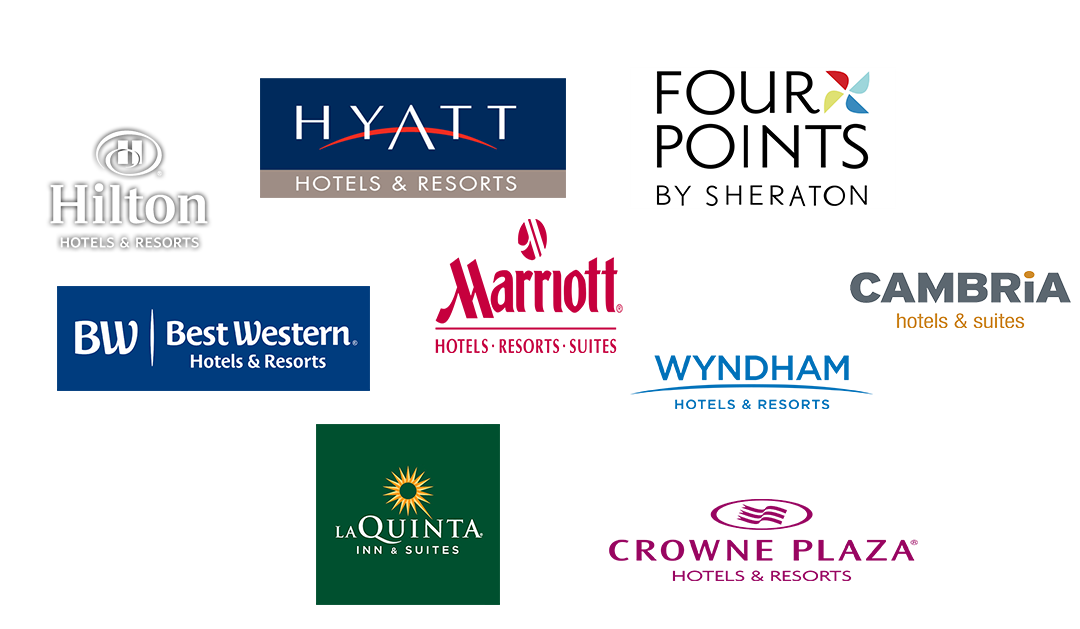 TARGET AUDIENCE
Our target audience ranges from general managers to executive level employees within the hospitality industry.
EXAMPLES OF OUR WORK
You can download our current portfolio HERE.
AWARDS

#191 on the INC 500 list of fastest growing companies in the US - 2009

Winner of Colorado Companies To Watch - 2013
ABOUT BOBBY MARTYNA
Read about Bobby Martyna, our CEO & President, HERE.
---